Hair Mesotherapy is a treatment method applied by injecting the vitamins, minerals and amino acid mixtures required for the hair into the scalp.
Hair Mesotherapy is the direct injection of vitamins, minerals (Calcium, Iodine, Manganese, Copper, Zinc, Selenium, Iron, Potassium), agents related to the keratin layer of the skin, amino acids and surface expanders required for hair growth and development into the scalp.
Mesotherapy is very effective for scalp and hair. It is considered one of the most popular applications in modern cosmetology in combating various hair problems.
Mesotherapy is applied by making injections to the affected areas. Local anaesthesia is used to the site of application before the injections. Your doctor determines the amount mixture for each injection, and only after that, mesotherapy injected under the skin.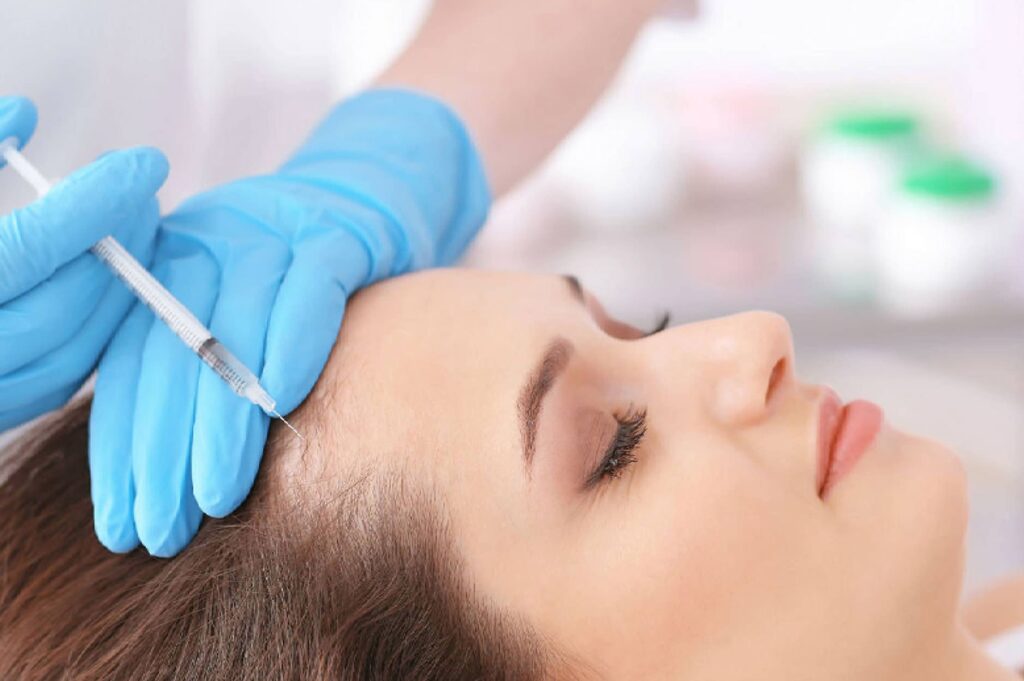 The Advantages of Mesotherapy on Hair;
It is protecting existing hair.
Mesotherapy is much more useful than other hair care methods.
Successful results are obtained when applied against the problem of dandruff.
It helps  to prevent/delaying bleaching.
Gives vitality and volume to hair.
It is useful in thickening and strengthening the hair strands.